SIGFest Events
SIGFest 2017

We are pleased to announce plans for 2017, our 18th Annual SIGFest which will be held in beautiful Bergen County at BMW North America's Headquarters in Woodcliff Lake, New Jersey.
Friday, June 16, 2017

SIGFest 2017 Meet & Greet Dinner
Restaurant: The Farmhouse Cafe - Westwood
Location: 301 Center Ave
Westwood, NJ 07675
Tel: (201) 664-8424
Time: 7:00 PM (to facilitate seating)
Description:
We are kicking off the SIGFest weekend with a SIGFest Meet & Greet Dinner. Meet fellow SIGmembers and swap stories over a drink at a local restaurant (The Farmhouse Cafe). There'll be great people, good food and lots of stories to share. The Farmhouse is a unique American Cafe. Serving traditional American fare, there is something for everyone. B.Y.O.B. (beer and wine only)
Web Site: http://farmhousecafenj.com/
Restaurant Menu:
http://farmhousecafenj.com/westwood-menu/
Saturday June 17, 2017 - SIGFest Concours D'Elegance

New Jersey BMWCCA Cars & Coffee
Location: BMW North America Headquarters
250 Chestnut Ridge Rd.
Woodcliff Lake, NJ 07677
BMWCCA Cars & Coffee: 8:00 AM - 9:30 AM
(Free to BMWCCA Members)
SIGFest 2017 Concours D'Elegance: 10:00 AM - 3:00 PM
($25.00 Donation)

Description: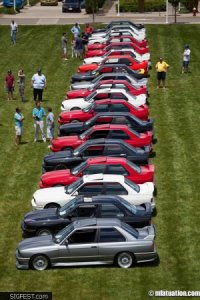 This year SIGFest will be held in conjunction with the NY/NJ BMWCCA "Cars & Coffee" at BMW North America. For SIG members from out of state, this maybe a once in a lifetime opportunity!

BMW NA will have some amazing cars on hand such as the Steve Soper DTM E30 M3 racecar, an E46 M3 GTR V8 "Stars 7 Stripes" racecar, the 2017 Michelin One Lap of America M4, an Alpina B7, and a BMW M760xi. There will also be a few Mini Coopers and something cool from the Rolls Royce stable. Motorcycle fans will also get to experience BMW Motorrad's EyeRide virtual experience.

Come and meet fellow enthusiasts and their cars! There will be lots to see and do at this year's event. If you missed the last time we were hosted by BMW North America, you can read the complete Roundel article here. This is truly a special event that should not be missed!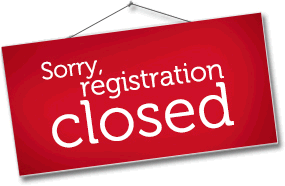 ---
SIGFest is a private event held for BMWCCA members, E30 M3 Special Interest Group members, and S14.net members and their guests ONLY. Participation requires you to own an E30 M3, unless you're attending as a guest.
Disclaimer: SIGFest is facilitated by the E30 M3 Special Interest Group (bimmers.com), The BMW Car Club of America, our sponsors and many E30 M3 enthusiasts. SIGFest and The E30 M3 Special Interest Group are in no way associated with BMW AG, BMW NA or any BMW subsidiary organizations.