SIGFest Event Galleries...

2019 Concours d'Elegance Award Winners
Our 20th Annual Event
2019 Award Trophies:
1:18 Scale Die Cast Models (with custom sponsor decals)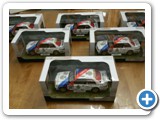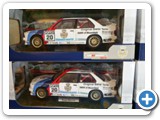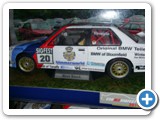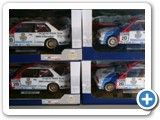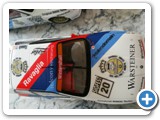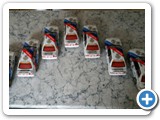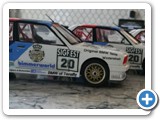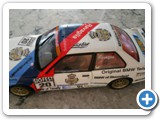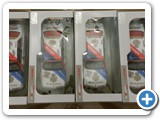 Award Winners
The cars that attend SIGFest are nicer and nicer each year, making the task of selecting one car over another a very difficult task. We all love E30 M3's and they are all incredible cars, but there are those cars and owners that stand out from the rest for one reason or another. This year, the trophies were awarded to: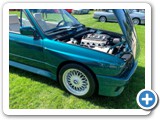 Best of Show: Mike Gallino
Laguna Green 1991 E30 M3 Cabrio. The car simply has to be seen to be believed. Stunning in every way, and the unanimous choice for Best of Show.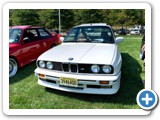 Best Stock: Chris Gill
Alpineweiss 1990 E30 M3. This car looks like it did when it rolled out of the factory, with no discernible changes made. There was another car that was almost as stock looking, but our eagle-eyed judges found some slight differences that helped shape their decision.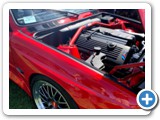 Best Modified: AJ Ashley
1990 Brilliantrot E30 M3. AJ's modified E30 M3 is a beautiful example of what happens when BMW's original design is taken to the next level.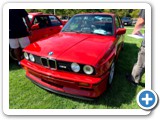 Road Warrior: Bruce Beyer
1988 Cinnabar E30 M3. Top example of what a well-loved 200,000 mile E30 M3 looks like. Healthy, well-maintained, but bearing the marks of a car that has been there and done that.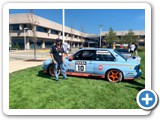 SIG-Meister's Choice: Eric Heinrich
1988 Gulf Livery E30 M3. Our choice for SIGFest royalty. Eric has campaigned this car successfully in SCCA racing for years, even earning Rookie of the Year honors in 2012. Eric is no wannabe, and neither is his car. They are the real-deal, folks, which is why we had to recognize his efforts and accomplishments with the SIGMeister's Choice Award.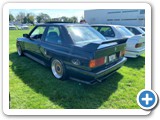 Dedication: Joe Navarro
Diamond Schwartz 1988 E30 M3. Joe and his E30 M3 are different than other cars at this event. Many other participants that I spoke with were glad to finally have the opportunity to get their car out of the garage for the weekend. Joe on the other hand needed no such excuse. He and his car travelled from Chicago to SIGFest (a roughly 1600 mile journey, round trip). That was a notable feat, until I was told that this same driver made the drive from Chicago to Washington State to attend Lance Richert's E30 Picnic earlier in the summer in this same car. At a time where values are increasing and the availability of parts is decreasing, Joe says that he has logged about 8,000 miles on this car this year so far. If that's not Dedication, what is?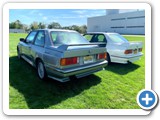 BMW NA Choice: James Liu
Lachsilber 1988 E30 M3. The car is in incredible condition, and the color combination is quite rare (Lachsilber with Cardinal interior looks amazing). BMW NA employees voted it the car they would most like to see in their corporate collection. That's a real honor, James... Congratulations!